Arlo's website integration technology sets your web developer free allowing them to get creative and innovative when integrating your training and events into your website. Whether you are using Arlo's WordPress plugin, Web controls, Application programming interface (API) or starter template, each of Arlo's website integration technologies offers a level of customisation.
To achieve a high standard of customisation using Arlo's WordPress plugin, Web controls and API your web developer must have competent skills in HTML, CSS, Javascript. If you are using the WordPress plugin your developer should also be competent with shortcodes.
Note: Reading the Arlo documentation for your chosen integration technology prior to using it is key to delivering a successful website integration. 
Here is the documentation for implementing the following technology: 
Below is an example of the Arlo web controls which have been customized from the default styling by a competent web developer.
Default Styling
Schedule Page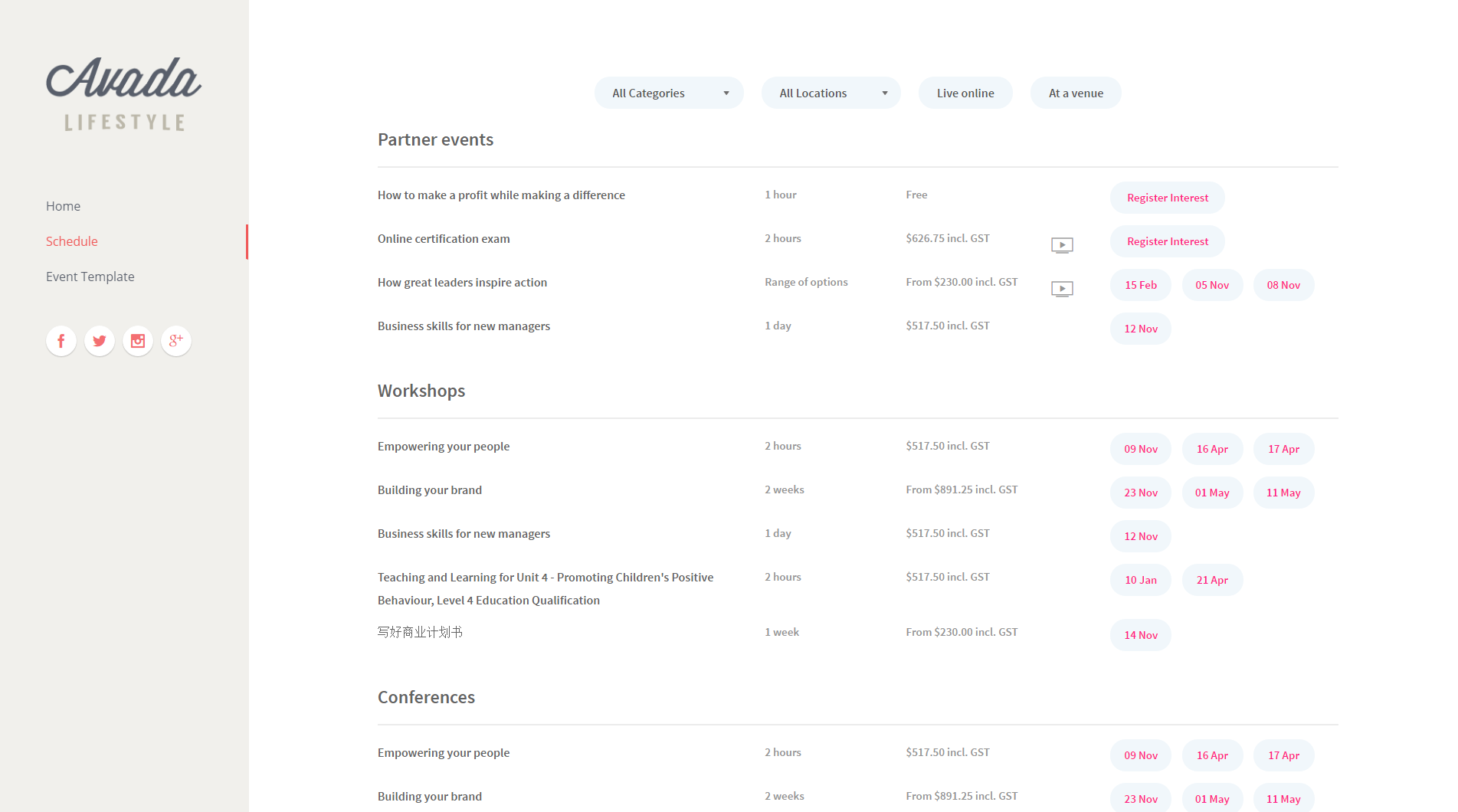 Event Template Page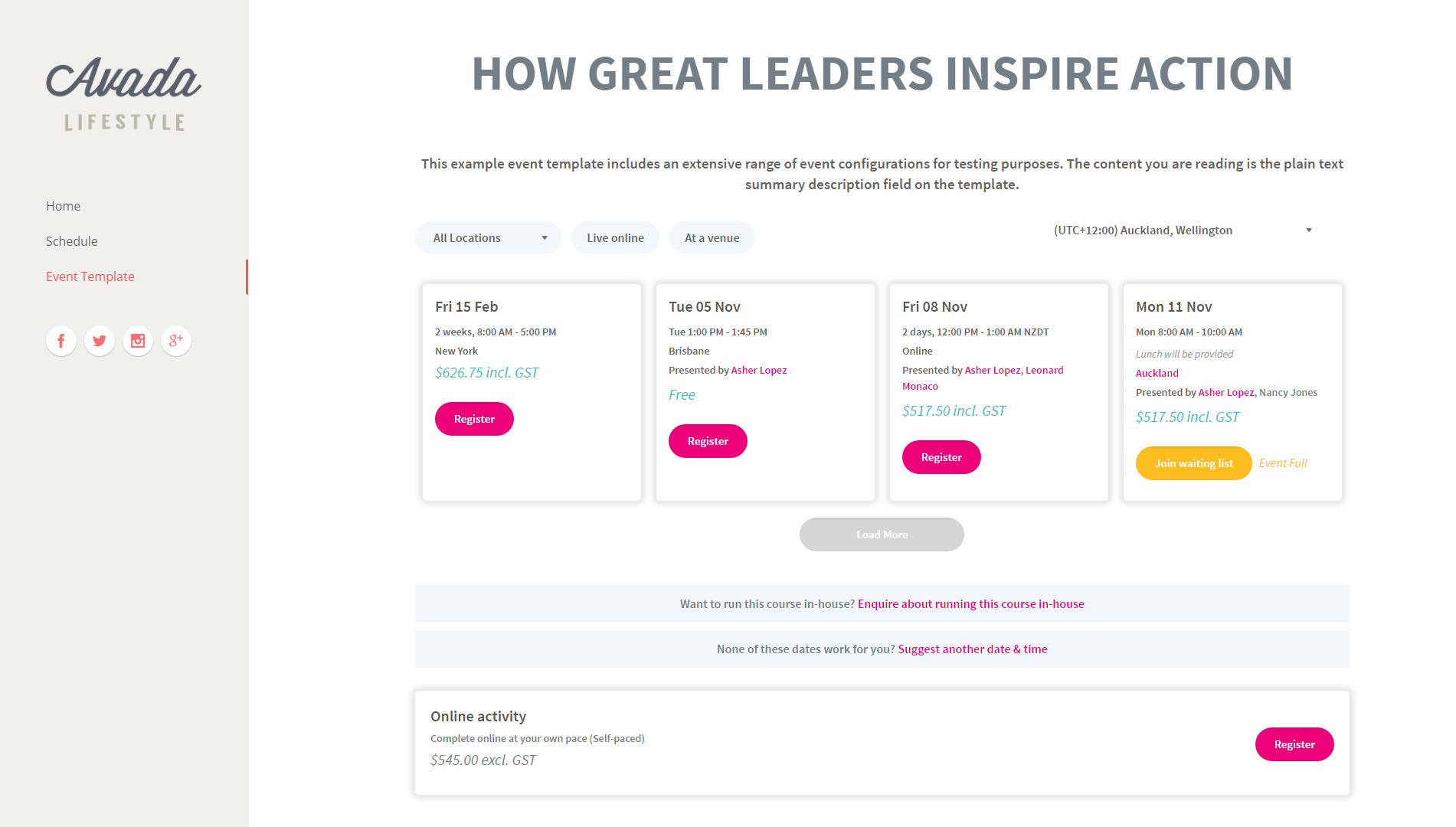 Customized Styling
Schedule Page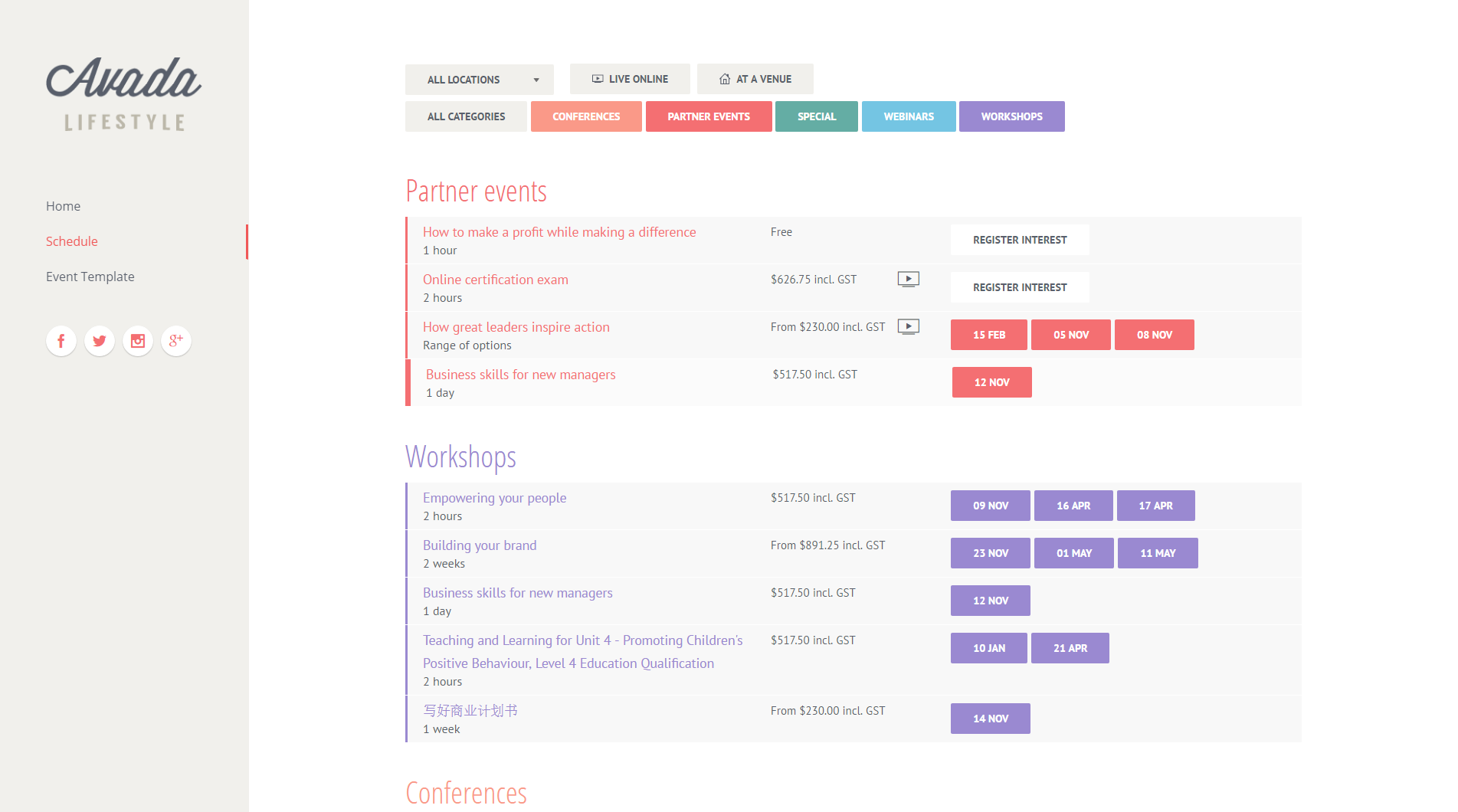 Event Template Page