Arlo's in-house web team provides a range of website integration packages to suit your requirements. We can integrate into most content management systems, and have completed hundred of website integrations. 
We know our product back to front and we built the website integration technology, so we understand the best practices and methods for integrating training and events onto your website. 
Note: View our website's gallery to see what is possible with a website integration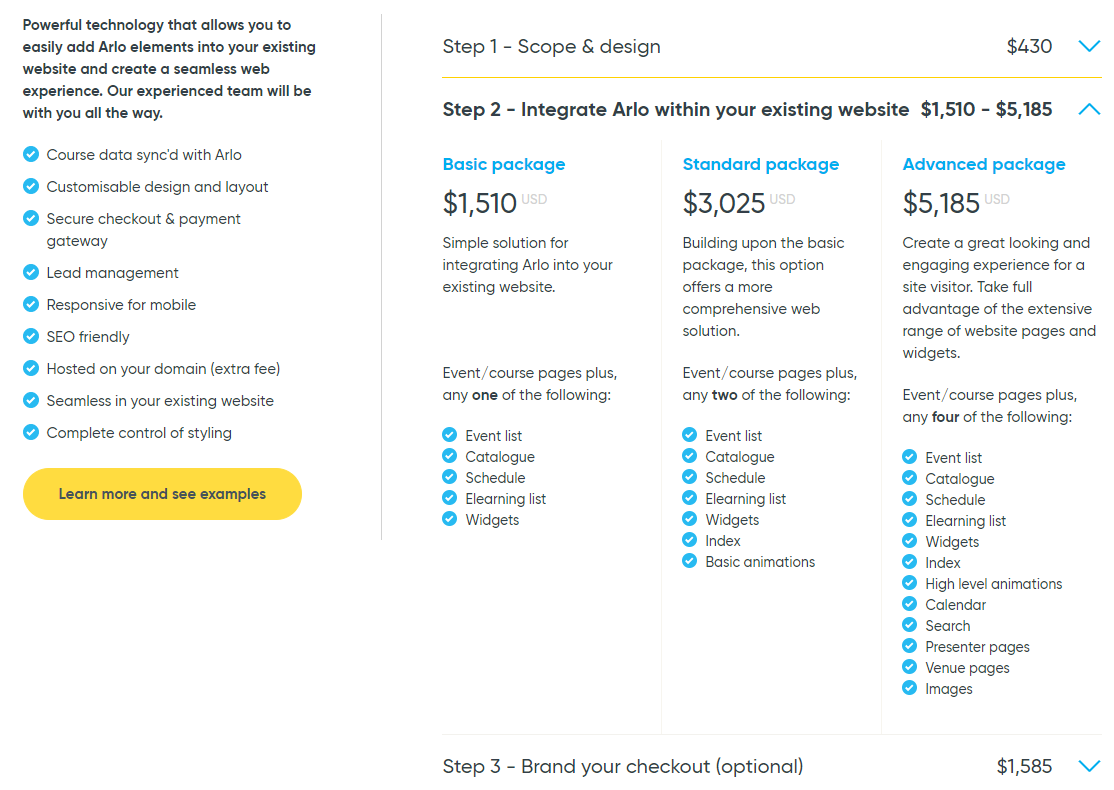 By selecting a paid package above, Arlo will be integrated into your website to provide a seamless user experience for both you and your customers. The integration technology will be developed to match your websites style, theme and layout. 
If you are interested in the Arlo web team integrating Arlo into your website please contact the Arlo sales team. 
Note: The Arlo web team will integrate Arlo into your existing website, they will not develop a new website for you. Please see our list of Partners if you require a website.