In this article
The following article outlines how to make a copy of an event on a new date.
Overview
Arlo's template to event structure means you don't have to recreate all of the event information when you run the same event again, and allows your website users to see all dates of an event on one website template page: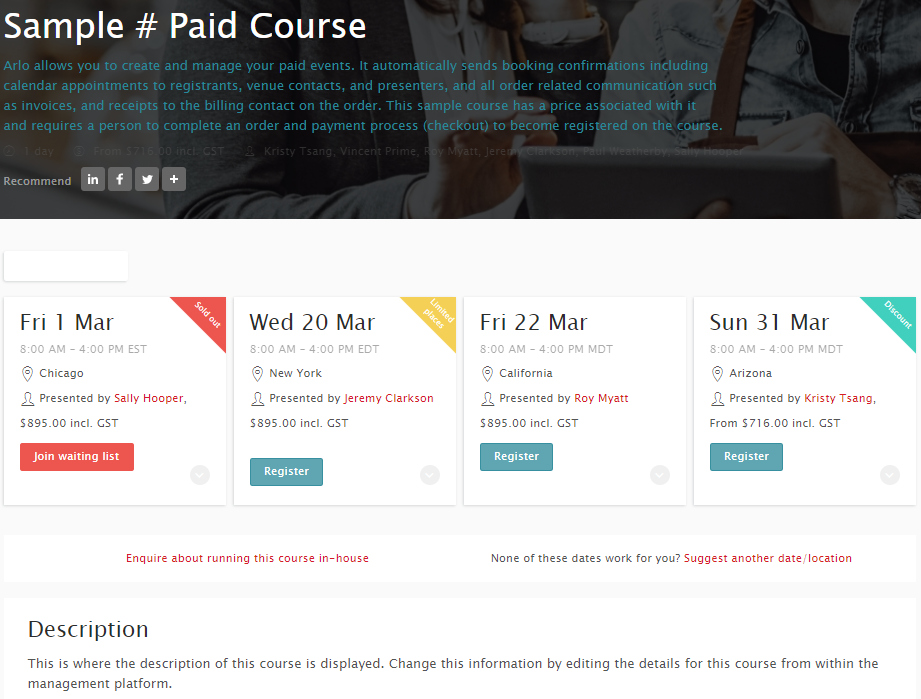 If the event contact changes over time, no worries, you can update the shared settings on the template as you go. If however it is actually a different event altogether, you would create a new template (and website template page) instead: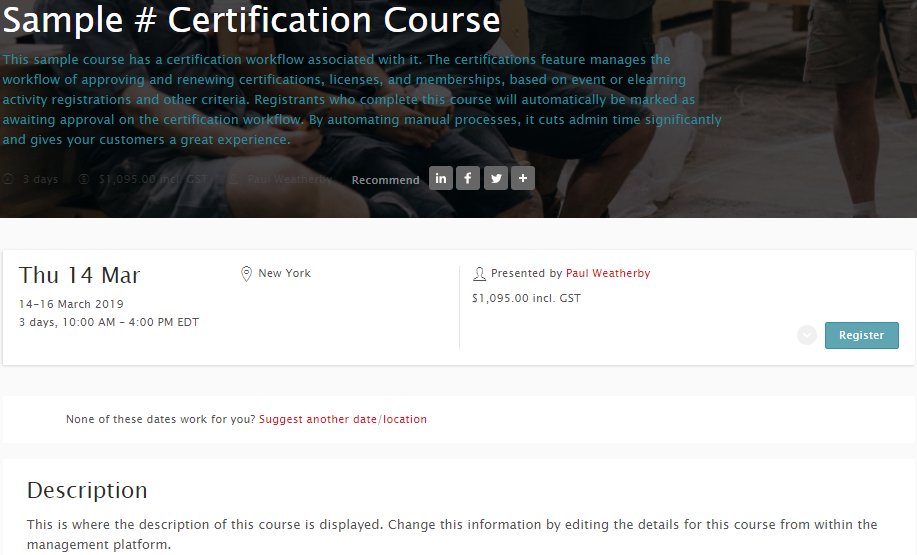 Arlo allows you to copy an event including any sessions and options when scheduling a new one, so that you do not have to manually load sessions and/or options each time. Arlo will copy across the session names, presenter, running times, descriptions, and other session-related information to the new event, as well as any options and allow you to confirm the new date(s) for the event. 
Learn more about optional extras.
Copy an event
The following instructions explain how to copy an event's sessions and/options to a new event.
Open the Events menu.

Select the All tab.

Search for an open event you would like to create a copy of.
From the event page, click Schedule another.

Enter the Start date for the new event, and choose if you would like to copy Sessions and/or Options across to the new date.
Note: Sessions will only be displayed if the event is using a multi-session schedule.

Press Schedule and Review. You will be directed to the event wizard to set up your new event.
On the Schedule tab ensure the sessions and/or options have been copied to the correct dates you would like them run on with the new event.
Note: If you need to change any of the session dates/times press Edit.

Proceed through the rest of the event wizard and complete your event setup.