In this article 
Report availability
The single data return (SDR) report is available on all Arlo service plans, but may not be activated on your platform. Contact Arlo support to activate this report.
About this report
Single Data Return (SDR) reports are required by the New Zealand Tertiary Education Commission (TEC).
The report includes the following three files:
Student file (all students enrolled in events starting within the selected period)
Event registration file (all events starting in a period and having valid registrations)
Event enrolment file (all user registrations for events starting within the selected period)
Note:
Scheduled (yet to finish) and completed events are reported.
Contacts (active and archived) that have current or completed registrations on scheduled or completed events are reported.
Example report setting and output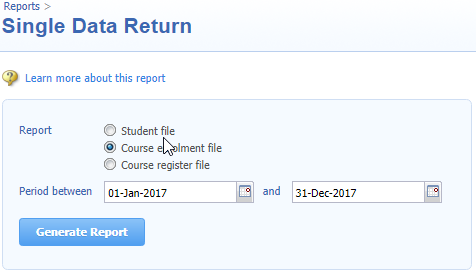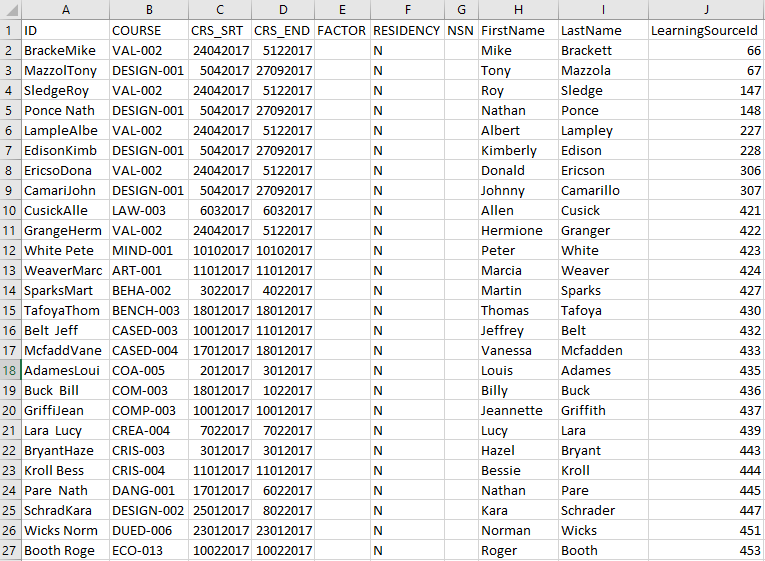 Access report
Open the Reports menu.

From the New Zealand Education Requirements section, select the Single Data Return report. 
Report settings
The SDR report has no settings as it is a simple export of the required data.
Edit topic (NZSCED code) required for SDR
The SDR report requires each event [template] to be assigned a topic code.  Follow the process below to access and edit the Topic.
Open the Templates menu.

Open the template that requires a topic code.
From the toolbar, press Add or Edit.
On the General tab, enter the Topic code.

Press Save.
Report management features
Learn how to: