In this article
The following article provides a brief overview of managing online activities (self-paced learning) in Arlo.
Overview
Arlo allows you to create self-paced events such as elearning courses or on-demand videos, through the online activities feature.
You can list an online activity as a different delivery method for an event you also run in person, or you can host it separately on its own website template page. 
For more information on the other elearning delivery methods refer to elearning options.
Example: Event listed in Arlo with a face to face and online delivery method available.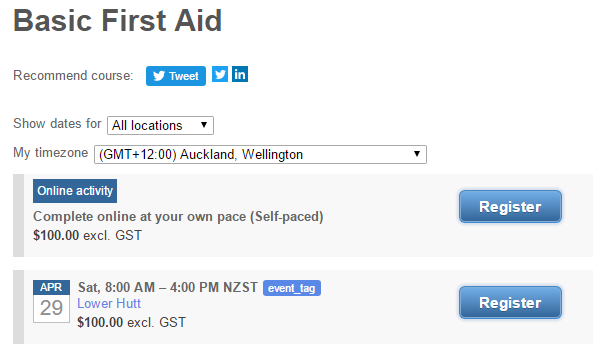 Online Activities
Make events profitable and efficient by uploading recorded webinars and/or videos as online activities by directing your registrants to an external URL that contains the course content.
Once an order/registration for an online activity has been submitted, registrants are sent the online activity content URL, which you can define when the activity is set up in Arlo.
The activity URL is sent with instructions that you can configure when setting the activity up. The replacers in the email add custom terminology for the activity e.g. 'Recorded webinar'.
Example: Customizable activity instructions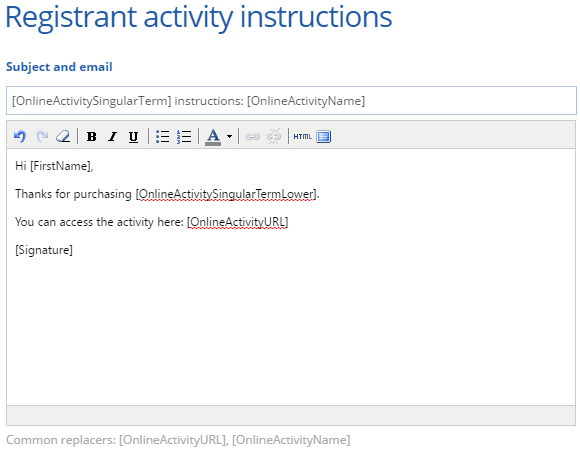 Learning Management Systems (LMS)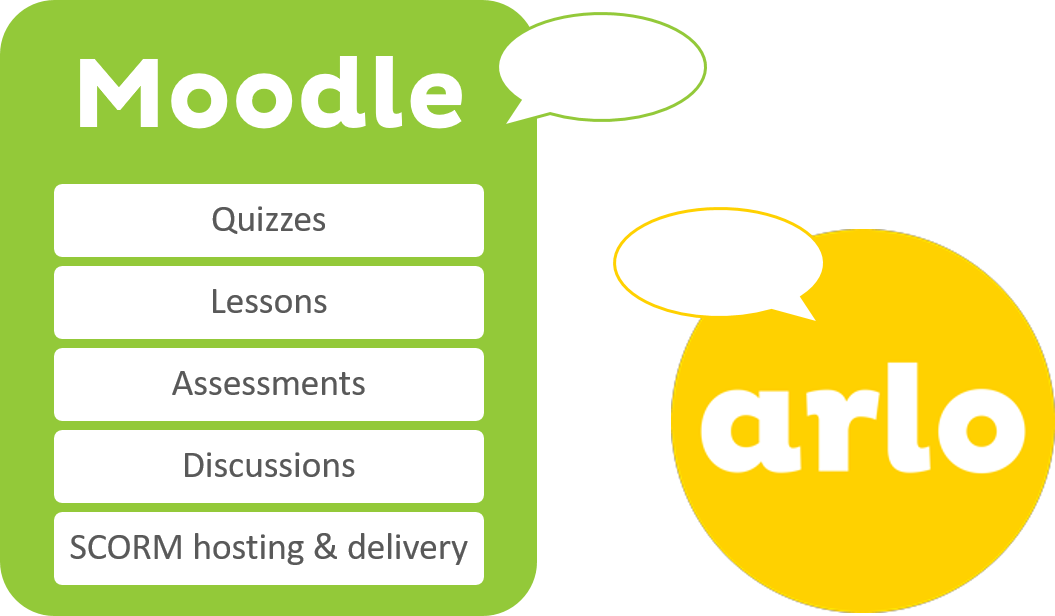 Arlo offers a full integration with Moodle (Learning Management System) and enables you to create modules that people can complete in their own time, online, from anywhere. These modules can include SCORM packages, quizzes, surveys, wikis, and assignments, all while tracking completion. Course completion information and grades are fed back to Arlo automatically. 
If you use Moodle and need to view more detailed information about your elearning courses and elearning course registrants, Moodle offers reports on data held within Moodle.