The following article outlines how you can let your contacts and registrants update their own personal details using the Arlo portal.
In this article:
Enabling and editing the customer portal form
You can choose to allow contacts to edit and update their own personal details within your customer portal.
Contacts can edit their personal information on the 'My Profile' page. You can modify the profile form on this page by adding sections, headings and descriptions, and choosing which fields to display. 
Fields updated by the portal user will automatically be updated in the Arlo management platform CRM.
Open the Settings menu.

Select Customer portal.

Navigate to the Forms tab.
 
Click Edit forms.

Press Add heading to add a heading to the first section of the form. Press Add instructions to add a description to the section.

Press Add field and select a field you wish to add to the form.
Important: If you do not want the customer to be able to update a particular piece of information, do not include the field on the form.

To reorder or edit the field, press the More button. 


If editing the field, you can complete any of the following settings:

Enter a Label if you wish to change the default name of the field on the portal form.
Enter Instruction text to provide additional instructions to the user on how to use/update the field.
Add Help text for further clarification or guidance to the user, e.g. why you might need a certain piece of information.
Choose whether the field is Required or not.


Press OK when you are done modifying the field.
Press OK, and then press Save changes.
Preview the customer form in your portal (including examples)
To preview the customer form in your portal, press View customer portal.


Example: Form editor within Arlo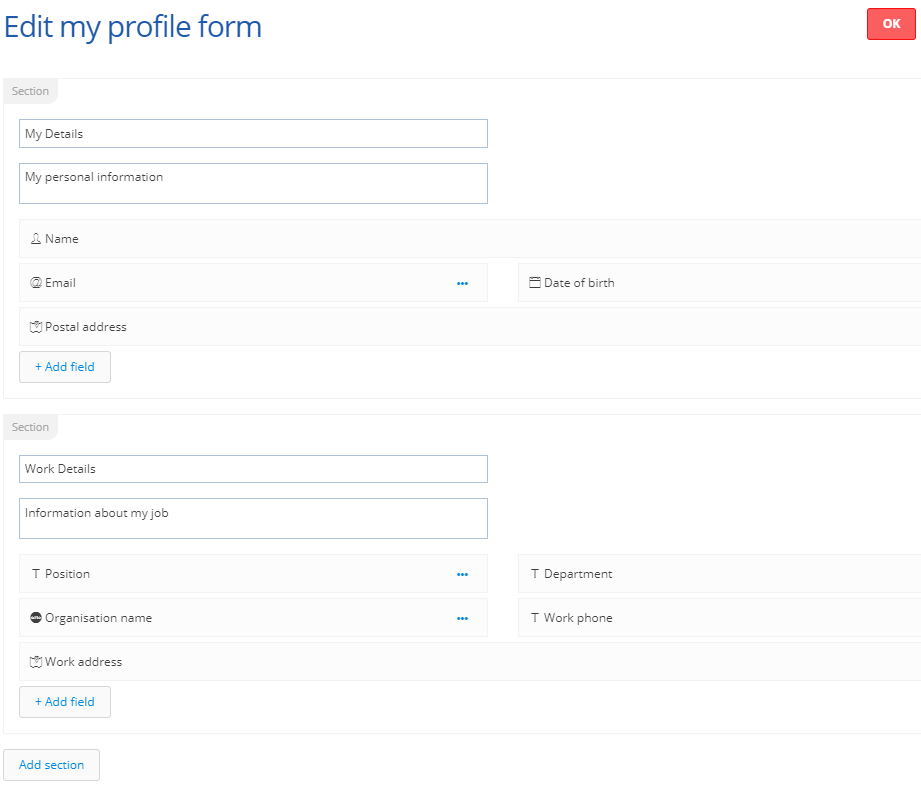 Example: Form within the customer portal (customer version)