In this article
The following article provides an overview of how venues are created and managed in Arlo.
Overview
The venue for an event is the physical location of where your event is running. Venues in Arlo contain an address, parking and directions, room details, a map, and venue booking contact details. Venue details are provided automatically to event registrants and presenters. 
Example: Venue in Arlo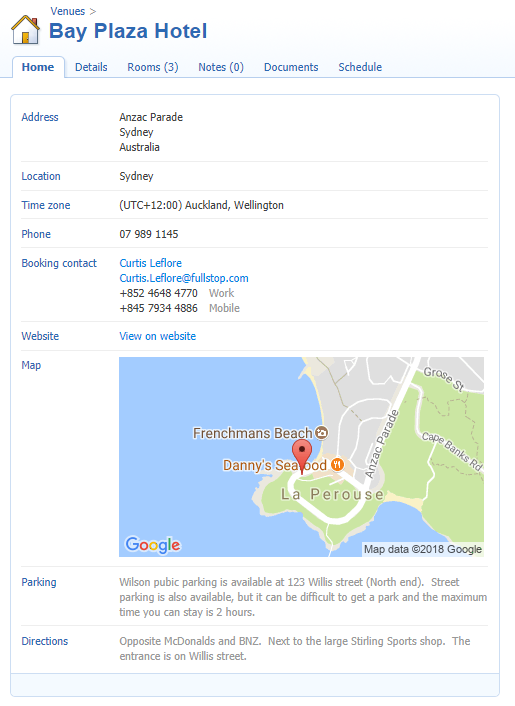 Create a venue 
Venues can be created for an event during the event setup process, or beforehand. Arlo also has processes to handle unconfirmed venues.
Learn how to create a venue in Arlo.
Manage your venues
You can choose to display venue details on your website, and archive venues that are no longer in use.
Learn how to manage your venues in Arlo.
Find and report on venues (event logistics, attendance registers)
Arlo provides comprehensive reporting for events and venues that can help your booking contacts and administrators get all the necessary details about an event.
Learn about venue reports available in Arlo.
Catering, room setup, and special requirements (dietary, disability)
You can manage your event's room setup and catering requirements (including special dietary information) to ensure that your venue booking contact is aware of how the venue needs to be set up and correct catering can be provided. 
Learn about managing room setup, catering and special requirements.